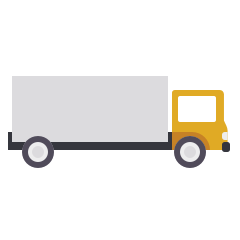 Big Rig Electrical Service
At Elizabeth Town Mobile Truck Repair, we recognize the vital role that a truck's electrical system plays in keeping it running smoothly, and we offer a range of maintenance and repair services to ensure it remains in top-notch condition. Our comprehensive services encompass all aspects of electrical systems, including charging systems, lighting, ignition timing, locks, dashboard switches, and more.
Our team of ASE-certified mechanics has the expertise to diagnose and repair any issues with your truck's electrical system, regardless of their complexity. We utilize cutting-edge diagnostic equipment to quickly identify the root cause of any electrical problems, allowing us to provide the most efficient and effective repair solutions possible.
In addition to repairs, regular maintenance of your truck's electrical system is essential in preventing unexpected breakdowns and ensuring that your vehicle operates at its best. Our experts can perform routine maintenance tasks such as inspecting and cleaning connections, testing alternators and starters, and checking battery health to ensure that your electrical system functions optimally.
Satisfaction Guaranteed!
Our team of skilled mechanics is dedicated to providing the highest quality truck repair services to ensure that your vehicle operates optimally. We use state-of-the-art equipment and advanced techniques to diagnose and repair any truck issues effectively.

I have been using Elizabeth Town Mobile Truck Repair for years now, and they have never let me down. Their mobile service is incredibly convenient, and their mechanics are friendly and professional. I wouldn't trust anyone else with my fleet.

I was stranded on the side of the road with a blown tire, and Elizabeth Town Mobile Truck Repair came to the rescue. Their quick response and efficient service got me back on the road in no time. Highly recommended!

The team at Elizabeth Town Mobile Truck Repair is knowledgeable and reliable. Their expertise in truck repairs and maintenance is evident in the quality of work they provide. I trust them with all my trucking needs.